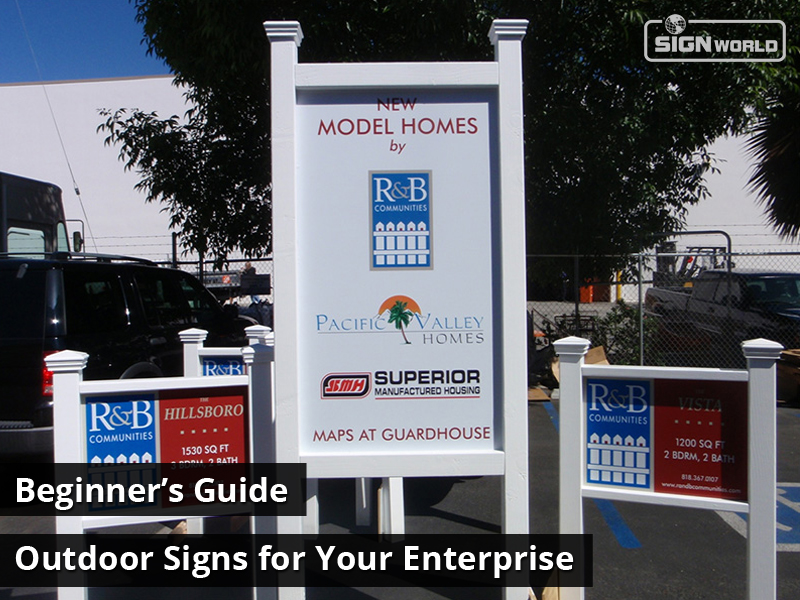 One of the main ways you can help your business grow is by choosing top quality outdoor signage. These signs persuade consumers to take action once you attract their attention. They also help customers find your location. You can draw in new clients and convey your message by using easily identifiable, colorful, and legible outdoor signs.
Outdoor Signs Provide Affordable Advertising
Since it is so inexpensive, exterior signage is ideal for advertising. Outdoor signs can be used to let potential customers know about your contact information, services, work hours, and location. You need to make a big impact quickly with signage outside since it is typically only viewed for a short time or from a great distance. To help with this, Signworld owners offer full color signs with easily noticeable, vibrant and attractive colors.
Your message needs to be bold and simple on your signage. To avoid unnecessary clutter, only include the most important information. Business owners should also avoid buying cheap signs, placing their exterior signage too high, and letting their signs blend with roads, buildings, or other structures.
High Impact Outdoor Signs Sometimes Become Landmarks
You can grab people's interest with an attractive, well-designed sign. Some of the best signs eventually become landmarks due to being three dimensional, dramatically oversized, or oddly placed. Also, due to a sign's color, context, or the manner in which it is installed, dramatic signage can also contrast with its surroundings.
Outdoor signs vary greatly in terms of shape, size, and materials used. A vinyl banner or a corrugated plastic sign or other easily portable signage works great for short term advertising. On the other hand, all metal signs are great for identifying your business for the long term, since it is lightweight, strong, and heavy duty. Armor Wood, Alumalite, Dibond, and aluminum are often used for these types of metal signage.
Sidewalk Signs for Heavy Foot Traffic Areas
If your storefront is located in a location with a significant amount of foot traffic, such as a strip mall, then sandwich boards are a great solution. When placed right in front of a business, A-frame signs grab the attention of passersby. Plus, they are perfect for advertising special sales or offers. And, at the end of the day, you can pull your sidewalk sign indoors and avoid potential vandalism.
Banners are a great versatile form of outdoor signage. If your enterprise attends a variety of events and festivals over the course of the summer, banners are great because they are easy to transport. Wherever you may need to hang the banners, they can be packaged to travel and unfurled when you get there. You can then roll up the banners and store them for future use once the event is done. Long term advertising can also be provided through the use of banners.
If you would like more information about Signworld or if you want to learn more about opportunities to own a commercial sign company, please contact us.