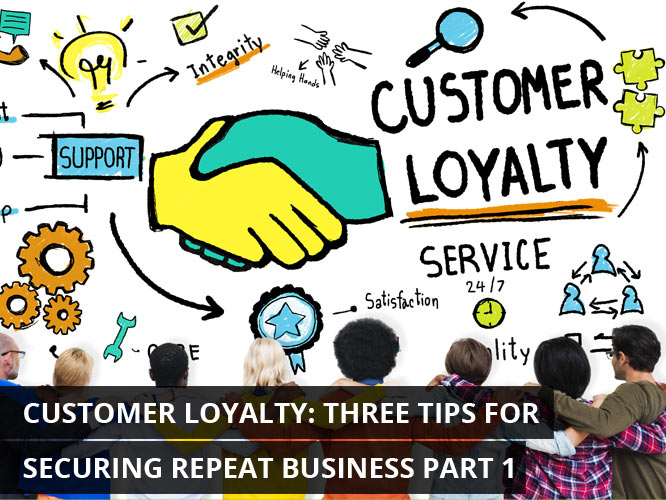 Unless you're an undertaker, you're probably going to aim for repeat customers throughout lifespan of your company.  The majority of Signworld business owners attribute 80% of their revenue to roughly twenty to thirty top accounts, a relatively small pool of valuable clients.  This post series will highlight three major elements of the all important customer retention efforts that will give your business a solid and sustainable base from which to grow.
First and foremost, the foundation of your business will be the selfsame foundation for your repeat business: excellent customer service.  Even if you produce an amazing product, repeat business is likely to be slow if your customers feel they must micromanage you through the entire transaction. Customers are more likely to offer consistent business if they hear from you on a regular basis, even between orders.  Creating a communications calendar to maintain consistency with your "touching base" calls, emails or site visits will help you remain in the forefront of their minds for future orders.
Your communication, like most things, should be about quality more than quantity.  When you reach out to your customers for anything other than a "checking in" call, make sure you're adding value to their time.  One efficient tool for making sure your customers are glad to hear from you is a regular newsletter composed of valuable insights.   Simply distributing a fluff periodical will not leave a valuable impression upon the reader and will probably go from the inbox to the waste bin in record time.
A third crucial element of maintaining repeat business through excellent customer service is one that Signworld has been proudly practicing for all of our 28 years: unimpeachable integrity.  When a client is able to trust that you will deliver a satisfactory product, they are pleased.  When a client is able to trust that you will handle their transaction from beginning to end with integrity no matter the circumstances that may arise, they are confident in you and your business.  And people rarely straw from what they are confident in.
Follow Signworld's blog for Parts 2 and 3 of Customer Loyalty: Three Tips for Securing Repeat Business.
About Signworld
Signworld is a national organization with more than 290 independently owned sign companies, which provide commercial custom signage and graphics. It's personable, creative, rewarding and ideal for people-oriented individuals who have the desire to learn how to manage a sales and production business. Signworld has been a part of the industry's profit and fun since 1988. With over 27 years in the business, Signworld has established itself as the leader in the no-royalties and no-rules sign business concept. The ongoing support and training along with state-of-the-art equipment helps leave the competition behind. For more details visit – signworld.org
Should you have any questions for the Signworld team or are interested in becoming a Signworld business owner, contact us by clicking the link below.