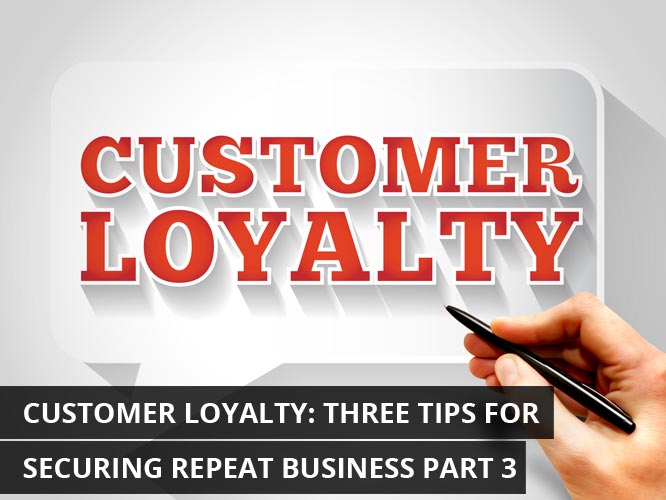 The third element to round out this series on earning and retaining repeat customers is one that may be uncomfortable to embrace: negative feedback.  No one likes to hear when they're doing a bad job and when you've invested so much into your business, negative feedback can be a bitter pill to swallow.  However, the value of receiving and responding to negative feedback is essential to maintaining and improving the quality of your work. Ignorance may be bliss but its terrible for business.
Seeking out and listening to negative feedback offers value in retaining your customers on two fronts: identifying any weaknesses within your company that you might have otherwise overlooked while also helping you keep your existing clients happy.  Customer Experience Consultant Colin Shaw reports that for every dissatisfied customer complaint, there are 26 customers who simply left without a word.  This silent exodus can be disastrous for your company if left unchecked.  And the best way to confront this issue before it spells disaster is to take a proactive approach to negative feedback and actively seek out a resolution before the problem snowballs out of control.  Recognizing any consistent problems or themes can help you target your resolution efforts and can even lead to your company or product coming out better than it was before the issue arose.  Regularly checking in with customers, including customer response cards with invoices and keeping a close eye on social media chatter are all ways in which you can actively track customer feedback in a timely manner.
A second benefit of proactively pursuing negative feedback is that it can prevent long-term issues before they take root within your established network.  Long time customers are more likely to be immediately vocal about their complaints because they are accustomed to a certain standard from your company and products. Paradoxically, these complaints are opportunities to further establish yourself with your customers because they give you the opportunity to take your service to the next level.  Any business can maintain a status quo when all is well but the one who steps up their game when things did not run smoothly is the one who proves to their customers just how much they value their business.  This visible effort to keep your customers happy will not go overlooked in the eyes of your customers and will further secure you in their good graces and continued business.
Signworld is a national organization with more than 290 independently owned sign companies, which provide commercial custom signage and graphics. It's personable, creative, rewarding and ideal for people-oriented individuals who have the desire to learn how to manage a sales and production business. Signworld has been a part of the industry's profit and fun since 1988. With over 27 years in the business, Signworld has established itself as the leader in the no-royalties and no-rules sign business concept. The ongoing support and training along with state-of-the-art equipment helps leave the competition behind. For more details visit – signworld.org
Should you have any questions for the Signworld team or are interested in becoming a Signworld business owner, contact us by clicking the link below.