Honolulu, HI (1888PressRelease) – The Signworld management decided to break away from tradition set by The International Sign Association Expo, which is touted as the sign industry's largest trade show, and held their 23rd annual conference at a different time.
Signworld helps people start their own sign company with all of the technology and resources available today, while helping them tailor their business to meet the demand for sign products and services in their own community and beyond.
Speaking on the occasion, Ken Kindt, President and Founder of Signworld said, "Signworld provides three days of upgrade training, most of which is taught by industry experts, and provides three meals a day as well as complimentary cocktail receptions each night of the conference. There is NO cost to the individual owner outside of their travel expense". "That's got to tell you something about the type of organization that we are, to be able to offer more training and support each and every year to a larger and larger group.", added Ken Kindt.
About Ken Kindt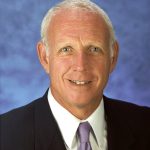 Ken Kindt is the President and Founder of Signworld which  was founded in 1988.  Ken has spent the past 23 years helping individuals open their very own sign business, supporting then along the way and offering upgrade training to allow the Signworld network to take advantage of industry changes.  Read More