October 21, 2013 — Frederick, MD
Signworld Owner Wins USSC Award For Best Multimedia Sign
The United States Sign Council recently selected Tim Ward and his staff at Sign Solutions in Frederick, MD as the winner of the award for "Best Multimedia Sign of 2013".  The award will be presented to Sign Solutions at the USSC Annual Convention in December.
The project has generated a lot of buzz since its fabrication and installation will be featured in the USSC's 2014 sign calendar, has been featured on the Coastal Enterprises website and Facebook page, has had an article written about it in the local newspapers and will also be a part of a two-page article in the November edition of the Signs of the Times magazine.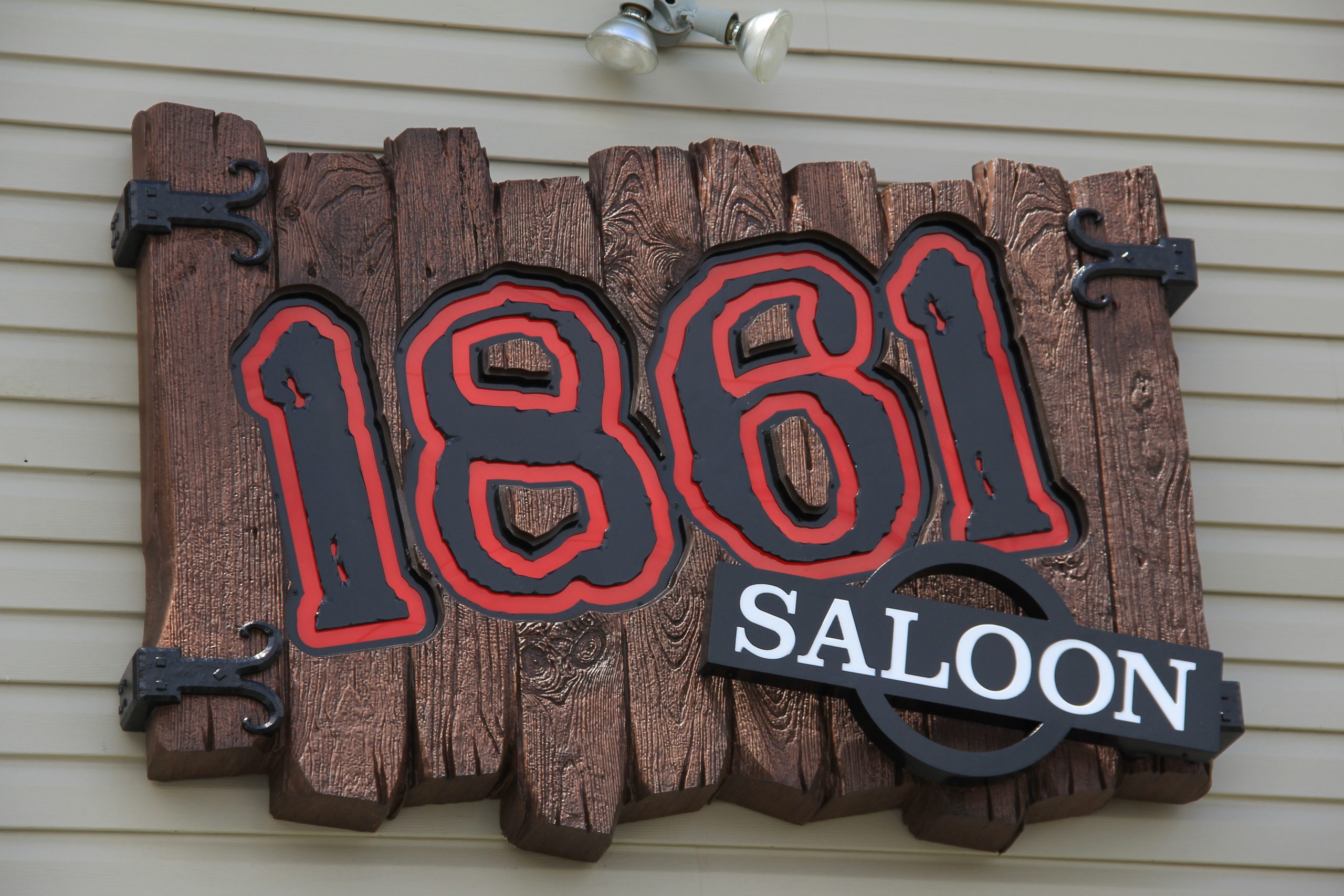 The sign, which was completed entirely by the team at Sign Solutions, is comprised of a background and sides that were formed from precision board and hinges with an "old west" style theme.  The numbers of the sign consist of red acrylic faces with black aluminum covering the inside and outside of the letters to represent a "branded look" and are illuminated by internal MaxBrite LED's in a UL listed cabinet.  Most of the sign was 3-D routed utilizing a MultiCamm 3000.  Tim Ward said of the project and his work with the client, "The owners of the 1861 Saloon had been to several different sign companies before us and nobody else was able to provide them with a sign or a concept that would stand out and create the 1861 Saloon brand.  We worked hard with them to bring this idea to fruition and they as well as we, couldn't be more pleased.  And, to top it off and be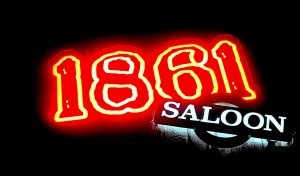 selected as the winner of the Best Multimedia Sign for 2013 by the USSC was a great way to be honored for the hard work and quality of not only this project, but every other project we work on.  We look forward to be in attendance at the USSC Award's banquet to receive this honor."
"Tim and his team did an exceptional job on this project and we congratulate them on their award and continued success.  This sign is a great example of the capabilities and creativity of Sign Solutions and we are proud to know that this is not the exception for them, but is the norm!", said Ken Kindt of the sign.
About Sign Solutions
Sign Solutions is one of 270 independent sign companies associated with Signworld, the leading sign business start-up solutions in the world.  Started in 1996, by Tim Ward, Sign Solutions has become one of the leading sign companies in the Maryland and Northern Virginia markets.  Their capabilities in design, fabrication, quality and service are second to none.  You can learn more about them by clicking here.
About Signworld
Signworld offers a turn-key business opportunity in the full-service signs & graphics industry.  Signworld has 270 sign companies in North America and has a number of viable future territories available for new owners interested in joining Signworld.  Contact us to learn more about how you can become a Signworld Owner.